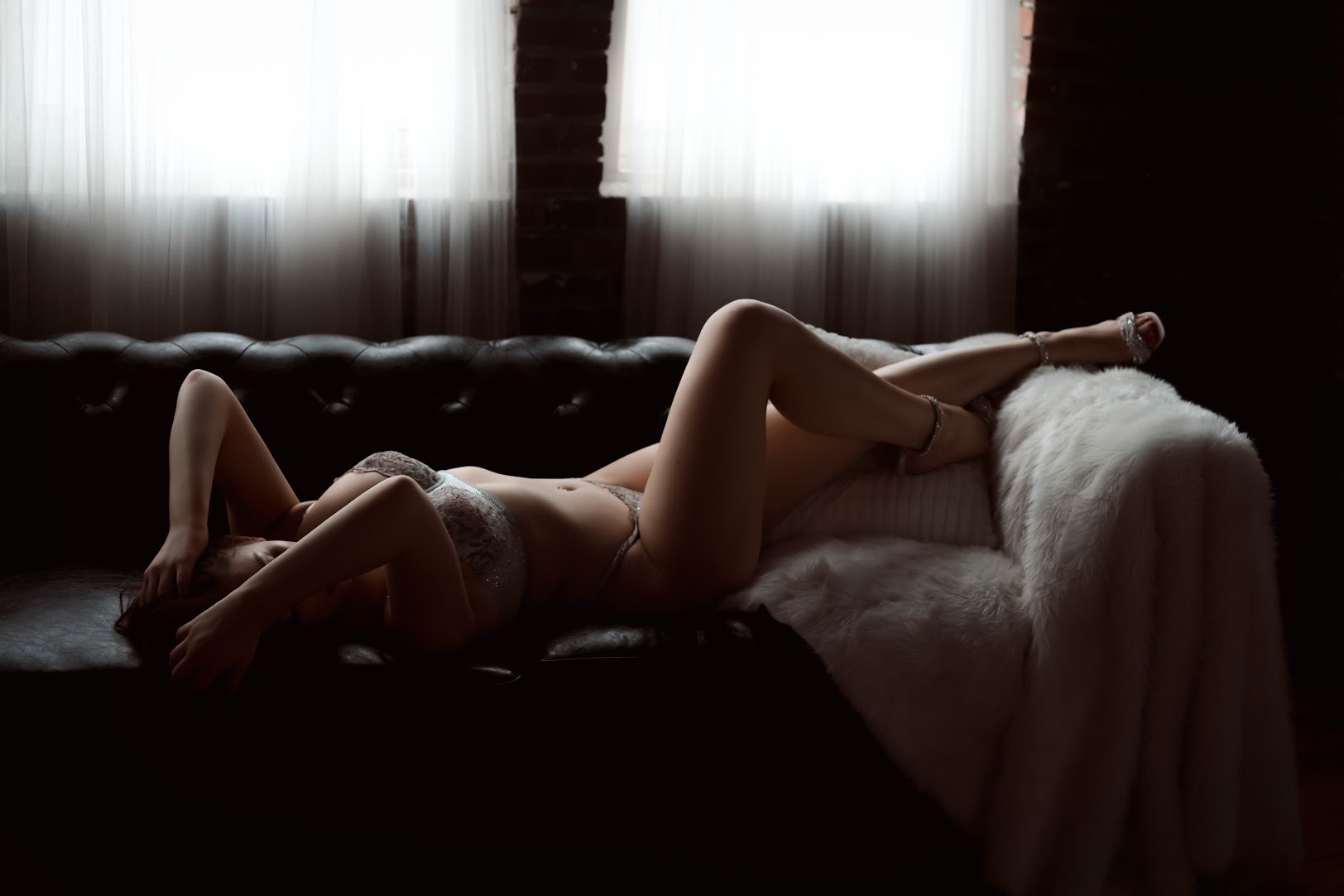 YOUR REPRIEVE FROM THE FAMILIAR
I've always been the other woman, in the periphery of reality. I am yours in passing, wearing a reminiscent smile, and a craving for the unconventional. I am the brunette stranger whose eye contact you hold, and later plays in your imagination…
… which brings us here. Its no coincidence that you have found me. Aside from a statuesque, 5'9" stature, long legs, and classic looks, you will find that I possess a dynamic existence with a zest for excitement and sensuality, as well as a down to earth cheekiness.
Never content with the ordinary and mundane, I made my debut as a luxury date and travel companion as a means of self exploration. Entering this world has allowed me a wonderful fluidity between the conventional and demimonde.
I extend my beauty, intellect and my engaging and vivacious personality to entertain with an intuitive ease, and relish being in tune with the inclinations and desires of another. An elegant, cultivated young woman, adorned with striking dark eyes, and pillowy lips that lead to a smile as warm as my gaze, I hope to leave you with a smile long after our hellos and goodbyes…
I enjoy an eclectic lifestyle with passions in several entrepreneurial endeavors, as well as time with those I love. I am predominately based in Pittsburgh, as a student, or dreaming of my next excursion. I adore the luxuries that this life has to offer and as such, I prefer to keep my circle small, and revel in the exploration of the truly sincere, discerning soul.
xoxo
Eva
Preferred: P271025
Contactelamouroux@protonmail.ch (preferred)
Contactelamouroux@gmail.com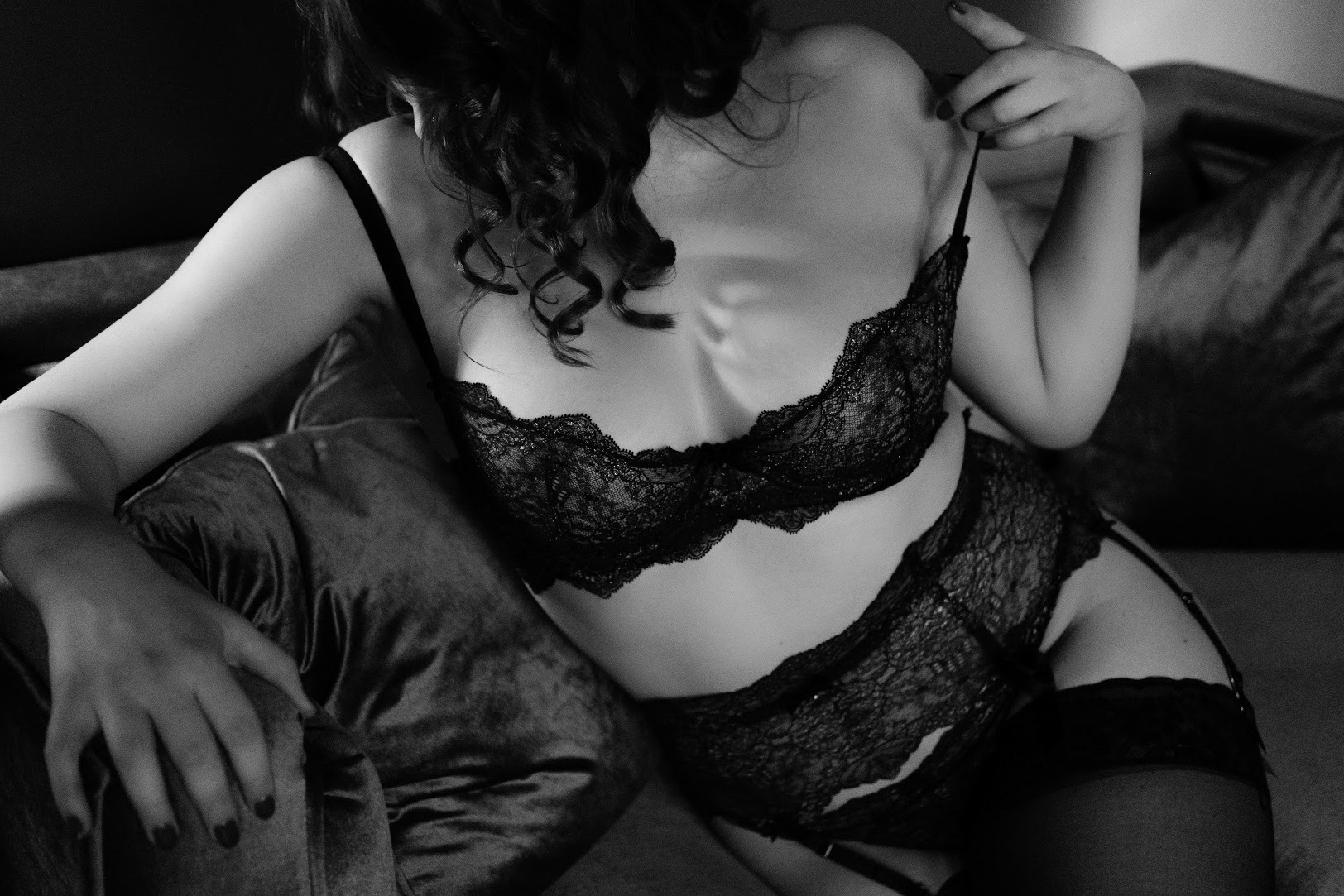 BASED IN: PITTSBURGH, PA
CURRENTLY IN: PITTSBURGH, PA
UPCOMING TOURS:
LEXINGTON, KY 9/9-9/13
PITTSBURGH, PA 9/14-9/28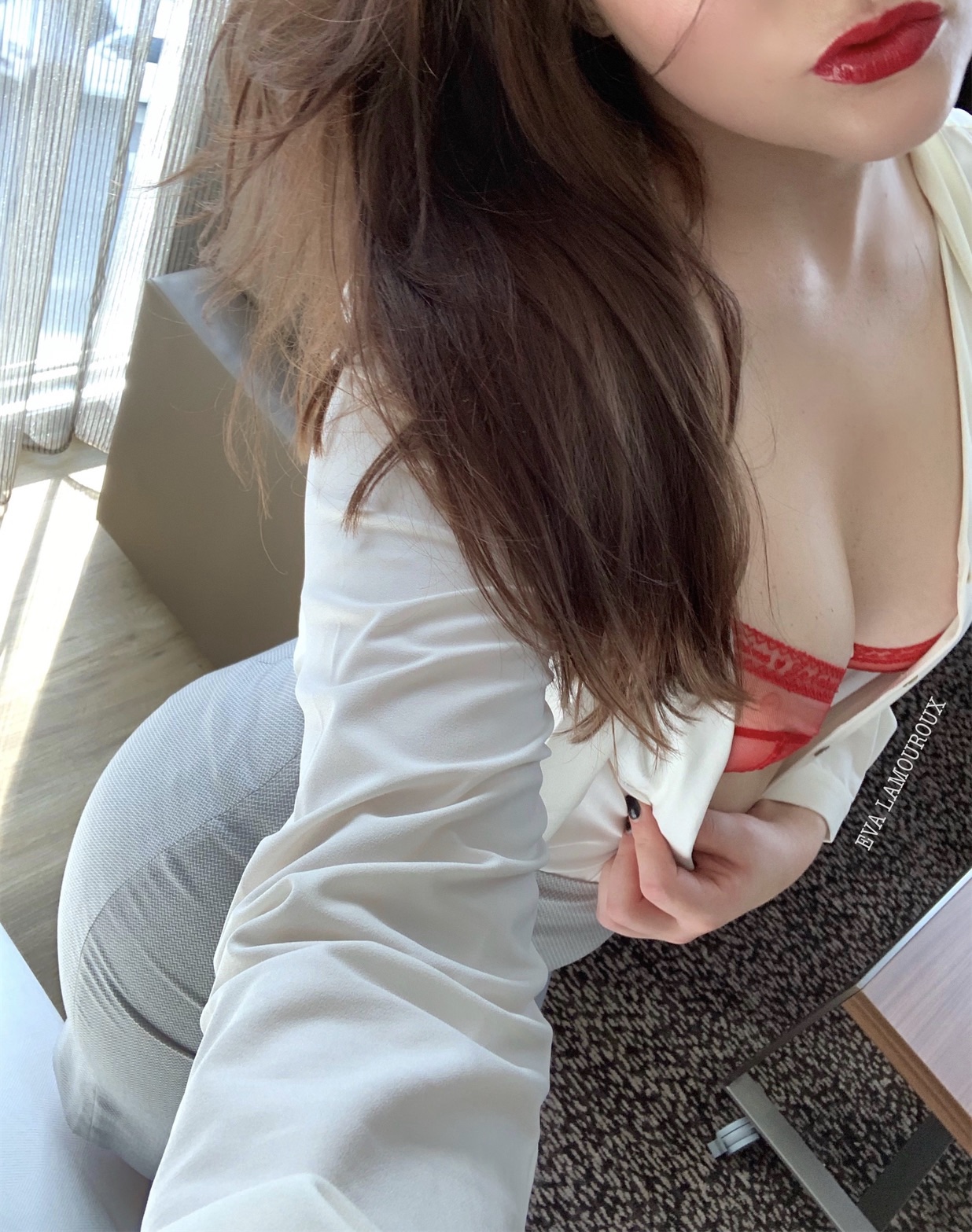 AGE: EARLY TWENTIES
HEIGHT: 5'9"
BUST: 34DD
SHOE: 10US/40EU
DRESS SIZE: MEDIUM/6-8
PIERCINGS/INK: EARLOBE/NONE
EDUCATION: BACHELORS
BASED: PITTSBURGH, PA ESCORT
PASSPORTS: MULTIPLE
Investment
I love short and sweet dates, as they are the ideal way to punctuate a busy day, however I adore longer dates as they foster a deeper connection and allow for more leisure. There is something to be said for a slow burn romance...
Dinner dates, overnights, travel dates, as well as social dates are always a wonderful option! I offer benefaction quotes for longer travel arrangements upon request. Please consult me via email for dates 6hr+, or for custom options.
Email: contactelamouroux@protonmail.ch
1 Hour: $500
1.5 Hour: $700
2 Hours: $900
3 Hours: $1200
4 Hours: $1500
6 Hours: $1800
14 Hours: $3000
24 Hours: $4000
48 Hours: $6500
Affair to Greece: +$300

Couples:+$100/hr

Roleplay and BDSM Themes: +$200

In date extension: +$400/hr
PLEASE NOTE THAT MY RATES WILL BE GOING UP ON SEPTEMBER 30TH. ALL PRE-BOOKINGS MADE PRIOR TO SEPTEMBER 30 (WHETHER FOR THE MONTH OF SEPTEMBER OR IN FUTURE) WILL BE HONORED AT MY CURRENT RATE.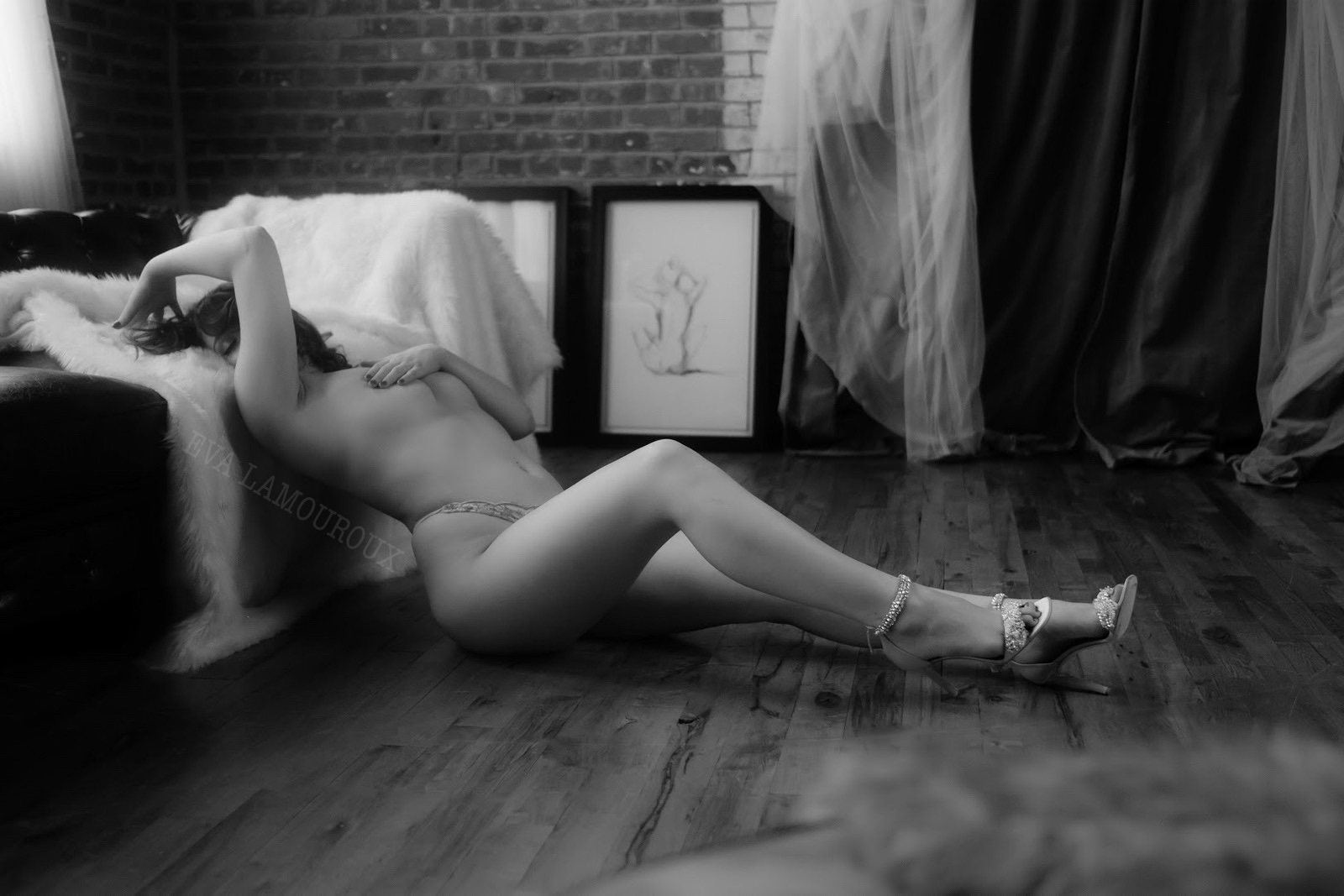 Should you have to cancel with less than the specified notice, please adhere to my policies and pay the necessary cancellation fee. I do not relish in having to add your name to a national and international blacklists; please do not make it necessary.
-Cancellations within 6-12 hours of our date: 25% fee
-Cancellations within 2-6 hours of our date: 50% fee
-Cancellations within 2 or less hours of our date: 75% fee
-Dates of 6hrs+ require a 25% deposit to secure
-New friends/dates on tour are subject to requiring a deposit at my discretion
-When sending deposit electronically, do not put anything in the "memo" section.
Deposits are accepted via:
-Gift Rocket
-Pre-Paid E Visa Gift Card
-Photo of Physical Visa Gift Card
-Amazon Gift Card
-Paypal (Only for Friends whom I have seen at least 3 times)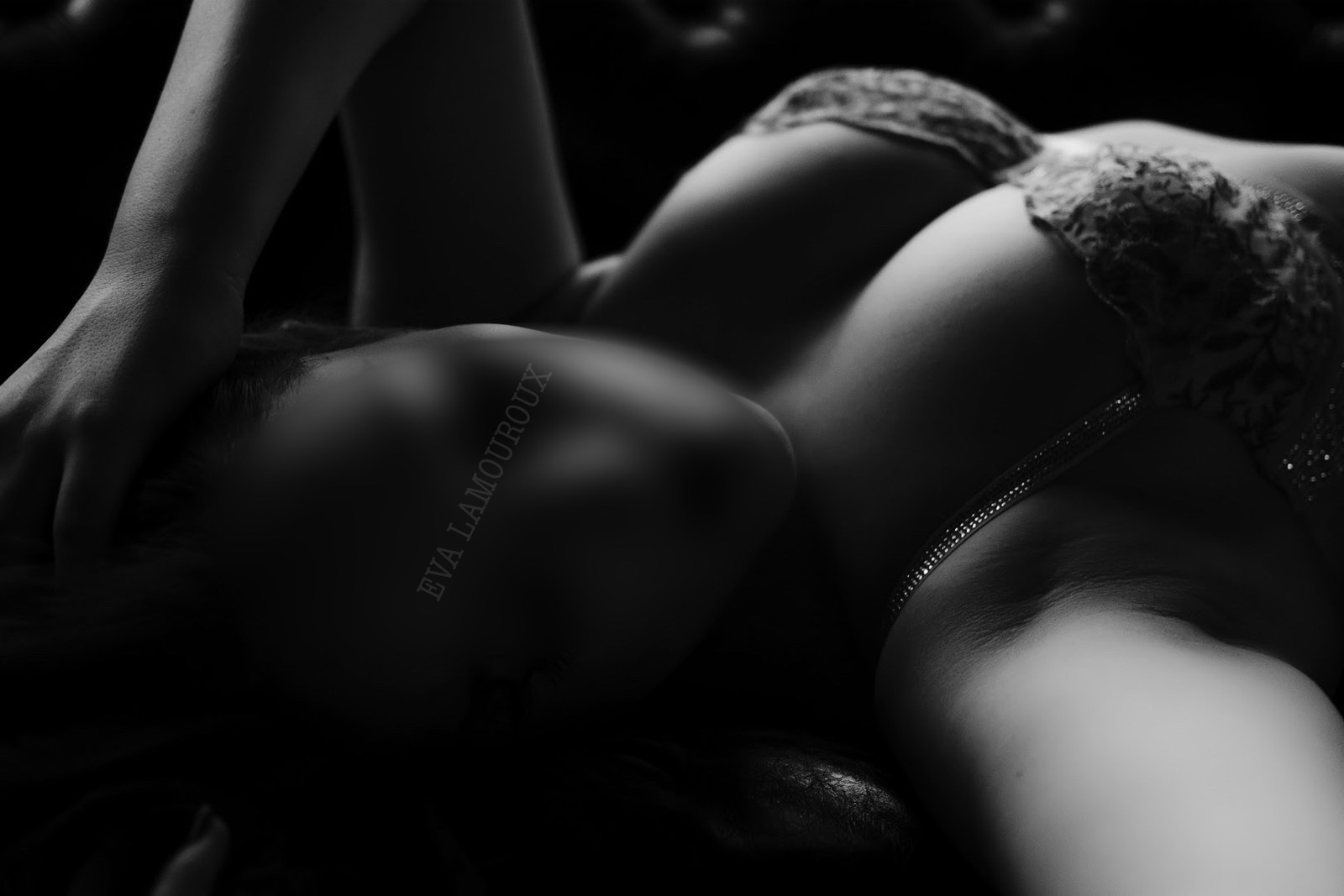 -Please note that I require transportation be covered for outcall locations. I will give you a quote to cover my transportation.
-My rates are non-negotiable and are expected at the start of date. Kindly place the fee for my time in an obvious place, or in a book if in public. (Please do not make me ask for it)
-By contacting me, you agree that my benefaction is for my time spent atmosphere modeling only, and that anything else that may occur is at the discretion of consenting adults and is not accounted for.
Etiquette and Q&A
Here I address common questions. If you should have a question that is not already detailed, please feel free to email me (contactelamouroux@protonmail.ch) or submit a curious cat question (Click HERE)
How to meet me
Q: How do I make a booking?
A: To request a booking, please refer to my "Reservations" Page for the requirements, or feel free to email me! Additionally, I accept booking requests via P411 (P271025)
Q: Are you open to long term arrangements?
A: Yes. Please inquire.
Discretion
Q:Why do you not show your face in your advertising/photos?
A: I conceal my face for my privacy and for yours. I have future career aspirations beyond this industry. Additionally, I feel that if my face is out there, and somebody should see you with me and make the connection, it is a lack of discretion for you as well.
Q: Do you accept Reviews/testimonials?
A: Yes, I do accept reviews/testimonials. Please let me know, should you choose to review me, and only review me on the platforms that I list, as I feel that they are the most reputable platforms.
Q:What type of services do you Provide?
A: I only provide atmosphere modeling and companionship. Never discuss or imply any sexual acts via email, phone nor face-to-face. Legally, I cannot and will not discuss or agree to any type of solicitation. No tip or fee of any kind will be quoted, negotiated, or collected in exchange for any sexual acts. As an atomosphere model companion, I get compensated only for my time and company. Even if you have passed my screening, your booking will be canceled immediately if you attempt to discuss illegal services.
Q:Do you provide ABC and XYZ?
A: I find the "Menu" question unsavory. Each date is unique and everything that unfolds between us is based on my comfort, your hygiene, and our chemistry. I am extremely open-minded and love to let loose, but only with the right Gentleman. Those who ask about specific acts or use vulgar language will be politely ignored. Please read over my glowing reviews , shoot reservation options(and fine print) and candid Twitter page to get a better idea of what I offer and who I am.
Q:What do you typically wear on a date?
A: It would really depend on what we were doing. I have a huge closet with tons of stylish clothing options, from classy form fitting dresses to casual trousers and cute tops. I always dress appropriately for the occasion. I only take certain outfit requests -if I am uncomfortable or don't feel sexy, it affects the whole dynamic of the date. Always discreetly dressed with sexy sophistication in a subtle manner on top, my lingerie underneath will leave you floored every time. My favourite outfits are photographed and posted in my VIP members page. If you see something you like please let me know and I will gladly bring it along and if you feel I would look good in something else, please feel free to bring it along with you.
Q:Do you have any tattoos?
A: No.
Q:Are those your real pictures?
A: Yes, they are one thousand percent really truly me. In a world where digitally altered pictures have become the norm I can understand the skepticism and assure you my pictures are a perfect representation of how I look in real life (current day). All of my images were taken specifically for the purpose of this website. I am constantly updating my visuals and absolutely adore modeling and being able to capture my beauty and share it with my established clients. There is a much more extensive visuals gallery in the VIP members page.
Q: May I record videos or take pictures when we meet?
A: Absolutely Not. I am a very private person, and taking pictures or filming a video is not allowed under any circumstances. I have an expectation of privacy during our time together.
Q: I've met you... should I say "Hi" if I see you in public?
A: As I mentioned before, I am a very private person. Please, do not approach me in public as I could be with friends/family and it could create an uncomfortable situation for me. Even if it looks like I am alone, I may not be. If I see you in public, you should expect the same behavior from me. Privacy is very important for me. Always feel free to send me a quick text or email letting me know that you saw me.
Screening
Q:How can I trust you with such personal information?
A: I understand it can be nerve-racking, but you have my promise that I will honour your privacy and your personal information will be handled with the utmost care and discretion. With pre-screening I only ask for the bare minimum amount of information needed to safely and comfortably spend time with a new friend (a.k.a. a complete stranger). I have worked hard to create a verifiable web presence to give you piece of mind and I have no desire to damage my glowing reputation within the industry. I am open to signing a non-disclosure contract, however complete initial screening will still be required. I have been a true confidante to many high-profile clients.
Hygiene/Grooming
Q: How should I prepare for our date?
A: I spend a lot of time and effort preparing for our time together; please return the favour and be a clean, well-groomed, and minty-fresh companion. Grooming is appreciated, but not required. I understand sometimes it's not possible for everyone to have showered immediately prior to arriving so I always keep my facilities stocked with fresh towels and manly smelling shower gels. During outcalls I would expect you to have taken care of your grooming needs shortly prior to my arrival.
Q: What if I would like to extend our time together during our date?
A: I would be delighted to spend more time with you! If you wish to do so, please let me know right away and take care of the additional reservation benefaction right away.
Correspondence
Q: I've met you and have your contact information... may I call to make a date?
A: I do not wish to receive phone calls unless absolutely necessary to coordinate our meeting, however, please feel free to send me a text message or email to inquire about my availability.
Q: How do I make a booking?
A: To request a booking, please refer to the reservations form (Click link) or feel free to email me! Additionally, I accept booking requests via P411.
Gifts
Gifts are never expected, but are a kind gesture that is always appreciated! :) Should you be sending e gift cards, please send them to my gmail address : contactelamouroux@gmail.com. For some reason Protonmail is odd about that sort of thing.
My favourite things
Wishlists
Amazon (Coming Soon)

Delivery Code

Net-a-Porter (Coming Soon)
Lingerie
Flowers
Flowers of any sort… surprise me! :)
Travel
Other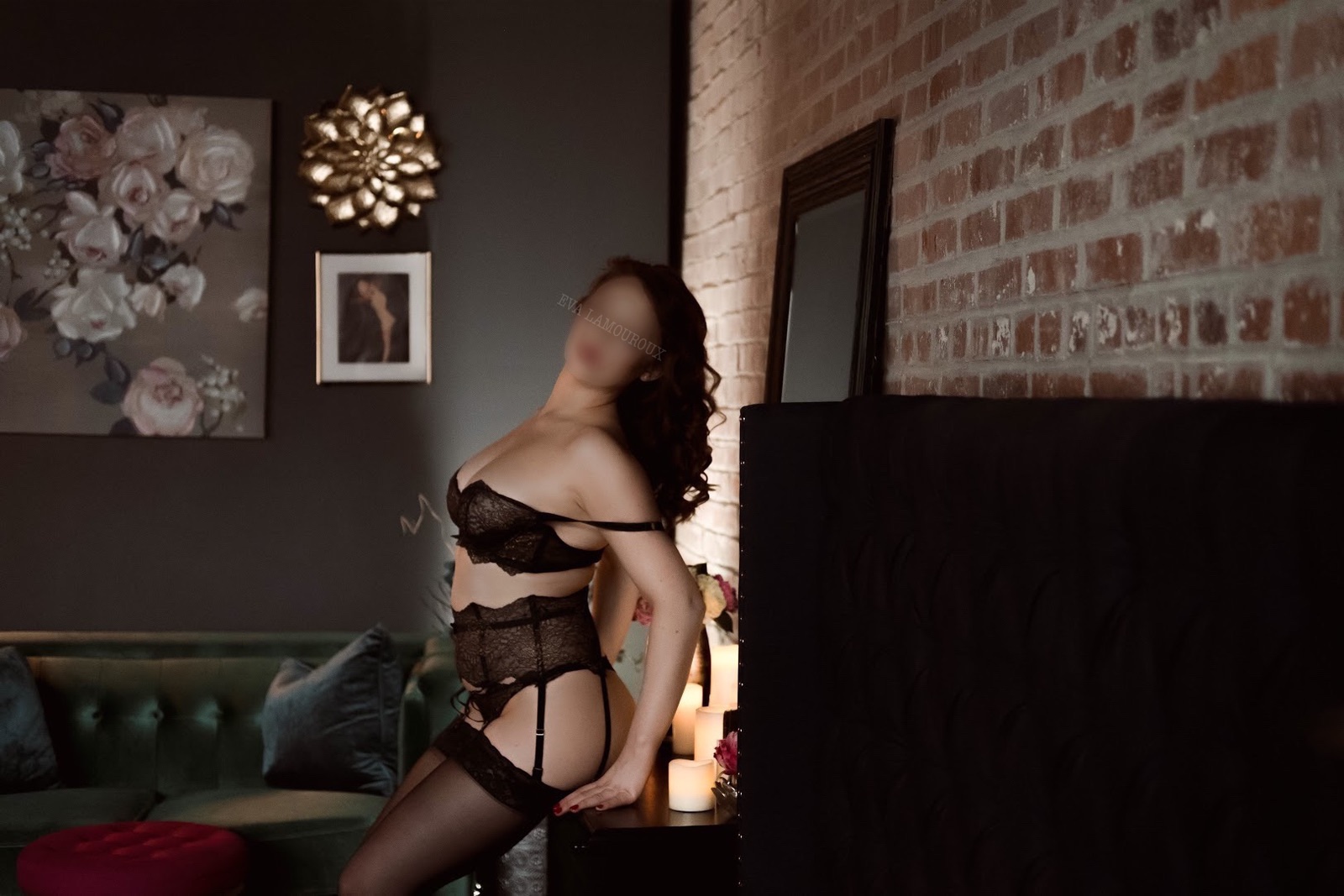 I absolutely love to travel, and try to tour as often as possible. Given that I have just finished my last semester of my undergraduate degree at this time, my travel ability will be more flexible, thus i will be expanding my tours this summer and fall.
October
1-4: Pittsburgh, Pa (Downtown), Available for FMTY/DMTY

5-6: UNAVAILABLE

7-13: Pittsburgh, Pa (Downtown), Available for FMTY/DMTY

14-17: Chicago, Il (Gold Coast/Magnificent Mile)

18-20: Cincinnati, Oh (Downtown)

21-23: Lexington, Ky

24-25: Columbus,Oh (Downtown)

26-27: Pittsburgh, Pa (Downtown), Available for FMTY/DMTY

28-31: Philadelphia, Pa (Center City)
November
1: Philadelphia, Pa (Center City)

2-3: Pittsburgh, Pa (Downtown), Available for FMTY/DMTY

4-5: Lexington, Ky

6-9: Louisville, Ky (Downtown)

10-13: Washington, D.C (Dupont Circle)

14-16: Boston, Ma (Back Bay/Downtown)

17-28: Pittsburgh, Pa (Downtown), Available for FMTY/DMTY

29-30: UNAVAILABLE
December
1: UNAVAILABLE

2-5: Pittsburgh, Pa (Downtown), Available for FMTY/DMTY

6-31: TBD
Reservations and Screening
So you've decided we are destined to meet!
Before you book:
Proceed with confidence, as I take confidentiality very seriously, and do not retain screening information beyond basic verification.

Reservation Requests for new friends will be held tentatively, until verification is completed. Upon verification, I will send you a note and reserve the requested time.

Generally, I send a final confirmation the night before or early morning the day of. Should you have additional questions between when you make this reservation and our date, or need to change details, get in touch via email, rather than submitting another form.

Please be sure to familiarize yourself with my cancellation policy, should you need to make changes or cancel your reservation.

Should you have any questions or concerns, please do not hesitate to be in touch via email (contactelamouroux@protonmail.ch).

Let's meet!

Send me an email including the following:

Name

Your preferred email

Your home city

Date/Time

City we meet in/location (incall or outcall (if outcall, specify general area/address)

Reservation type you are interested in (2hrs, 3hrs, etc +any add-ons)

Screening info (P411 client ID, 3 Provider references, Government Issued ID, or Employment Verification.)

Any questions or requests you may have!
Or: Send me a P411 appointment reqest
x0x0
Eva